FORMFIT comfort upholstery
For many years now, our FORMFIT product group has established itself in the field of comfort as a brand and stands for comfortable sitting and lying on upholstered furniture and mattresses.

FORMFIT is a high-value, 1st class HR foam for comfortable and cosy sitting and lying, with optimal support strength, pleasantly soft and firm at the same time. Millions of the smallest honeycomb cells ensure optimal supportive function and the highest comfort while sitting. Via its dimensionally stable honeycomb structure, FORMFIT offers an ergonomic distribution of pressure. The open-celled, breathable structure fosters circulation of air and heat build-ups are avoided. Owing to its composition, FORMFIT does not provide a breeding-ground for bacteria. FORMFIT is completely odour-neutral. The foam is checked by the Bavarian Trade Institute (LGA) and designated with their quality certificate. This is attested by the association for consumer and eco-friendly textiles.

Features:
High restoring force
Optimal point elasticity and aeration
Durable and long-lasting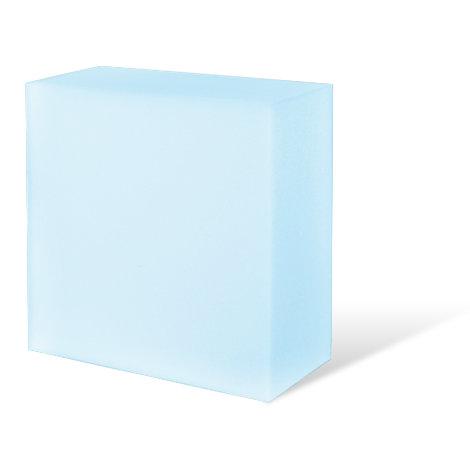 Technical information
Grade

Net Density
kg/m³


Pressure resistance
kPa 40%


Tensile Strength
kPa


Elongation at break
%


Compression SET
50%/70°C/22h


Colours

F 28 H
26
2,0
> 80
>120
<5
green
F 40 S
38
4,0
>100
>100
<3
light blue
F 40 H
38
4,5
>120
>110
<3
dark blue
Form-retaining
Elastic
Ventilation
Recyclable
Stretchable
Comfortable
Full body support
Open cell structure
Interested in our foam solutions?
Contact us.